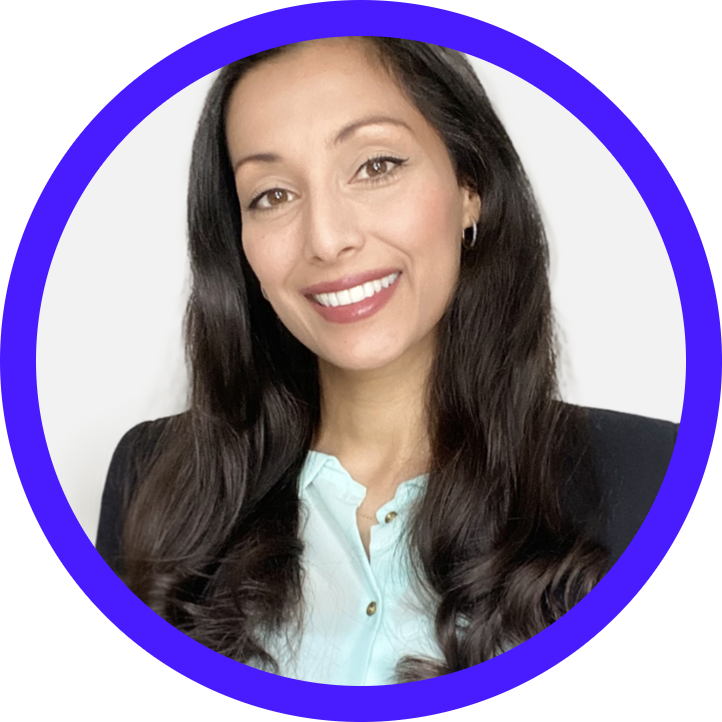 Dr. Susanna Søberg
Dr. Susanna Søberg is a renowned biohacking researcher in the field of sports medicine who has conducted extensive studies on contrast therapy.
Her research has shown that alternating between hot and cold treatments can not only help reduce muscle soreness and inflammation, improve circulation, prevent injuries and enhance overall recovery after intense physical activity, but unlock nervous system training that onsets a whole new set of health benefits. Nervous system training teaches our bodies how to effectively deal with adrenaline dumps (stress) and get into a parasympathetic state of mind rather than always being stuck in the fight or flight cycle. Dr. Søberg's findings have been published in numerous scientific journals, and she continues to be a leading authority in the field of sports medicine. Thanks to her groundbreaking research, contrast therapy has become an increasingly popular method of wellness and recovery for the general population, professional athletes, and everyone in between.

LEARN MORE AT THE SOEBERG INSTITUTE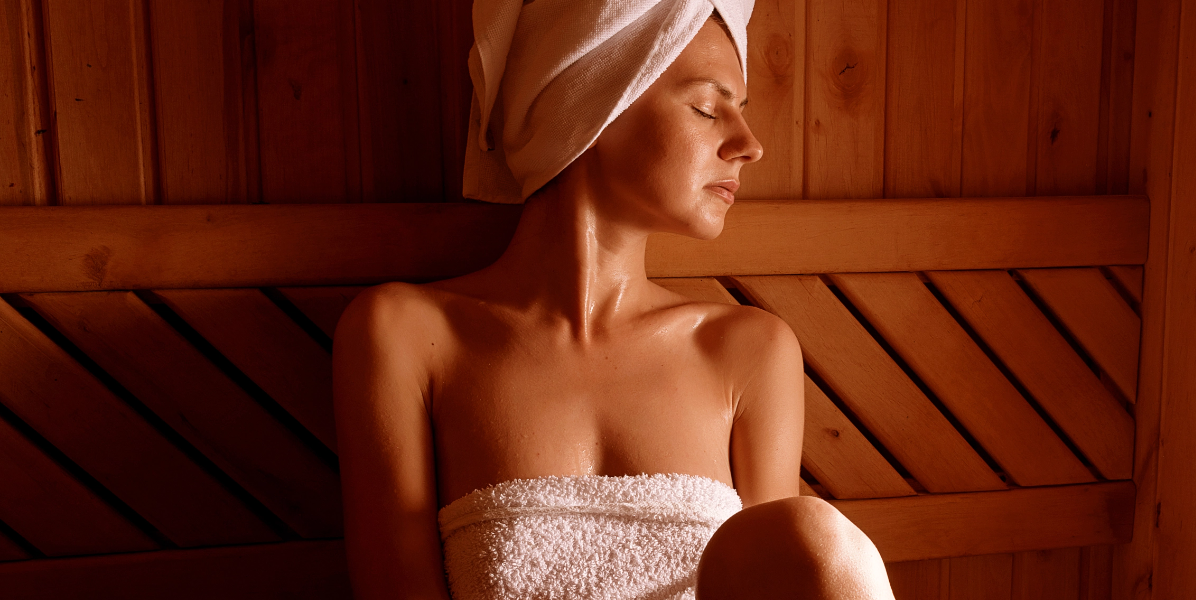 STEP ONE: THE SAUNA
Our infrared sauna is set to a comfortable 160°F to get the numerous health benefits it offers. The high temperature of the sauna can help to increase circulation, promote sweating, and detoxify the body. Sweating can help to flush out toxins and impurities, which can help reduce inflammation and improve overall skin health. Sauna use is also associated with improved cardiovascular health, as the heat can help to lower blood pressure and reduce the risk of heart disease. Additionally, saunas have been shown to have a positive effect on mental health, reducing symptoms of depression and anxiety.
FULL SPECTRUM INFRARED

Our full spectrum infrared saunas provide a range of health benefits, including skin health and pain relief. With lower operating temperatures, they're accessible to all.

RED LIGHT THERAPY

Red light therapy improves collagen production and overall skin health by using low-level red wavelengths of light to stimulate cellular regeneration.

COLOR LIGHT THERAPY

Color light therapy uses different colored lights to promote different benefits like relaxation, reduce stress, enhance mental clarity and improve physical well-being.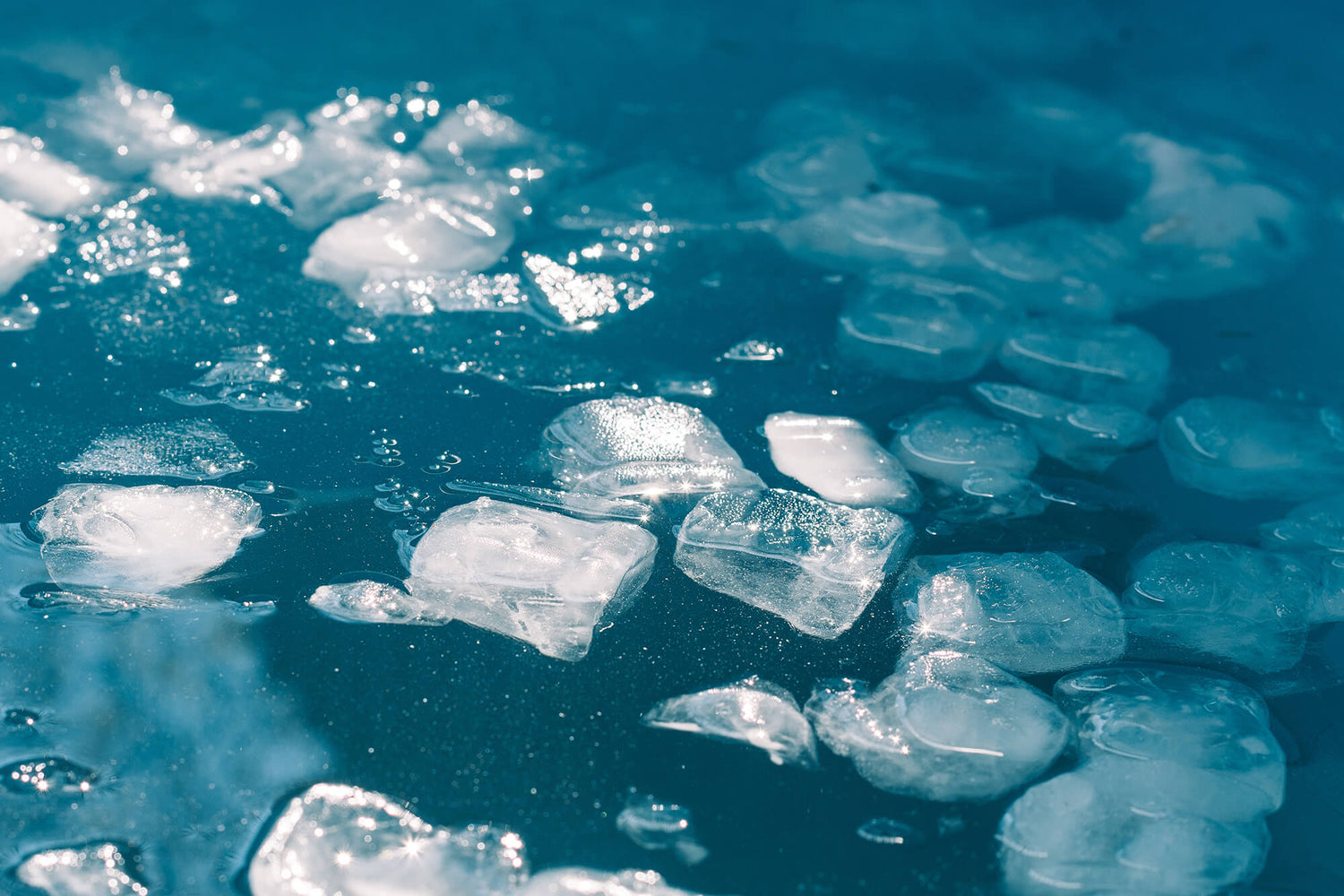 STEP TWO: THE PLUNGE
Our cold plunge is a small pool of ice-cold water, kept at a temperature of around 50 degrees Fahrenheit. Taking a dip in the cold plunge after a workout or yoga session can have many benefits, including reducing inflammation, improving circulation, and boosting the immune system. But more than that, the cold plunge is a mental challenge, requiring focus, determination, and a willingness to embrace discomfort. The rush of endorphins and adrenaline when you emerge from the cold water is truly exhilarating, jumpstarting your metabolism and providing intense mental focus for 4 hours post plunge. For muscle growth hypertrophy, plunging before working out is optimal. For extreme inflammation, it is best post workout.
TEMPERATURE CONTROL

Our advanced technology to maintains around 45-55°F in our cold plunge for max benefits but can be adjusted to as low at 39°F if desired.

WATER SANITATION

Our water is changed frequently to ensure that it's always clean and fresh. We understand that our clients are looking for a safe and comfortable environment.

GO AT YOUR OWN PACE

We encourage our clients to go at their own pace and not push themselves beyond their comfort level while using the cold plunge.